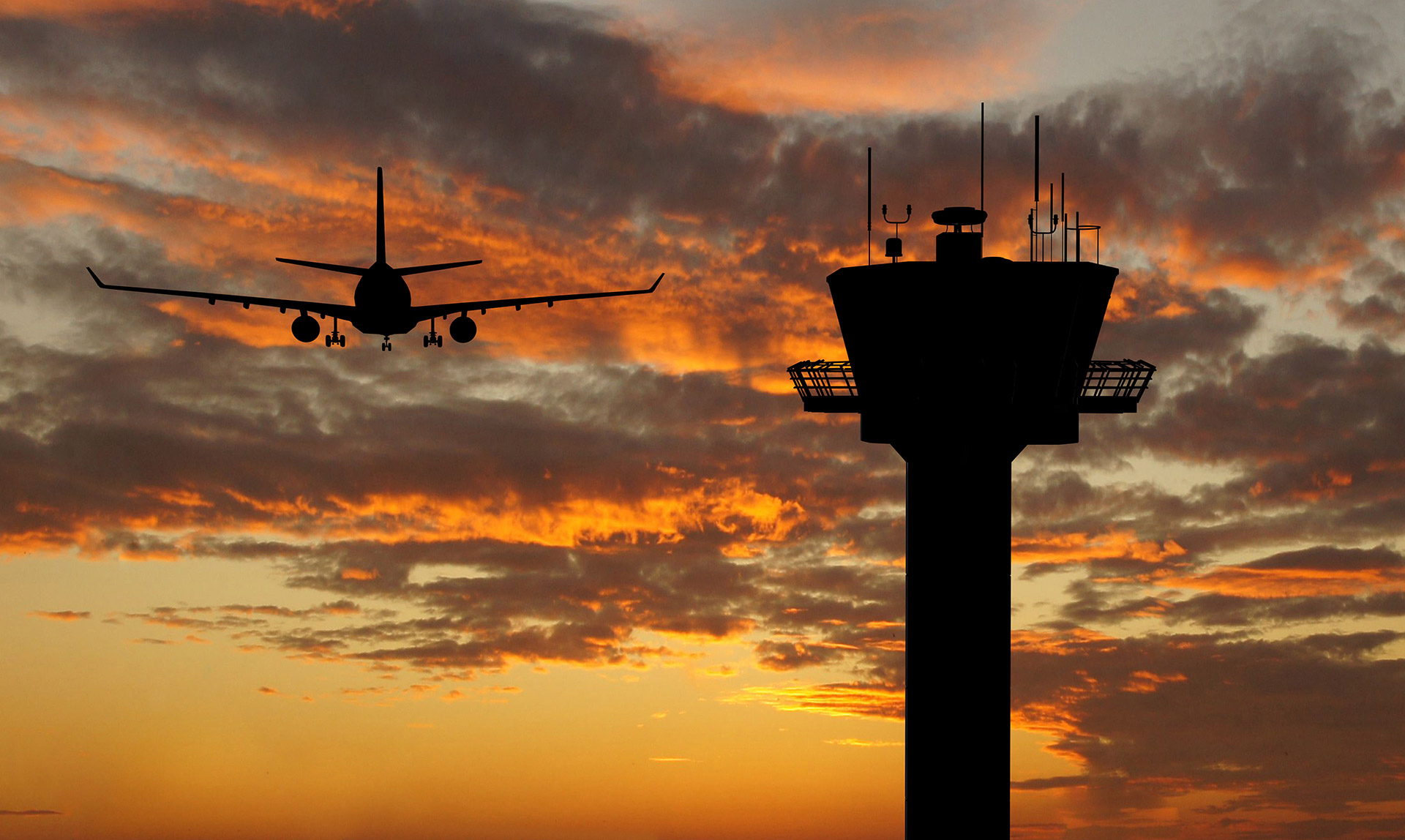 Per il mondo enterprise
I vantaggi dell'offerta
premium
Per le imprese che non possono scendere a compromessi: l'offerta Premium di WIIT è dedicata alle organizzazioni che per dimensione, complessità e caratterizzazione (come, per esempio, le aziende quotate), hanno bisogno di strumenti di sicurezza informatica di livello enterprise universalmente riconosciuti dagli analisti nell'ambito della cyber security.
Nello specifico, l'offerta Premium aggiunge ai classici Managed Security Services l'analisi dei flussi informativi delle aziende clienti con la possibilità di arricchire le informazioni con strumenti di Threat Intelligence e la conseguente possibilità di ricavare insight di valore sui possibili vettori d'attacco ed indicatori di compromissione (IOC).
Il servizio viene erogato tramite risorse fortemente specializzate nel campo della cyber security, strumenti e piattaforme SIEM (Security Information and Event Management) con caratteristiche di multitenancy e User Behaviour analytics.


A misura di PMI
La flessibilità dell'offerta smart
Con l'offerta Smart, WIIT garantisce a qualsiasi tipo di impresa – anche a quelle di dimensioni minori – l'accesso a servizi e strumenti evoluti di cybersecurity. La parola chiave è flessibilità: grazie anche a condizioni contrattuali vantaggiose, i clienti possono sfruttare un vero e proprio SOC on demand erogato dai data center proprietari di WIIT.
La connessione in VPN alle infrastrutture dei clienti consente di monitorare in maniera semplice eventi anomali ed incidenti che si verificano sulle infrastrutture IT.
Aggregatore di servizi
Le funzionalità
del SOCaaS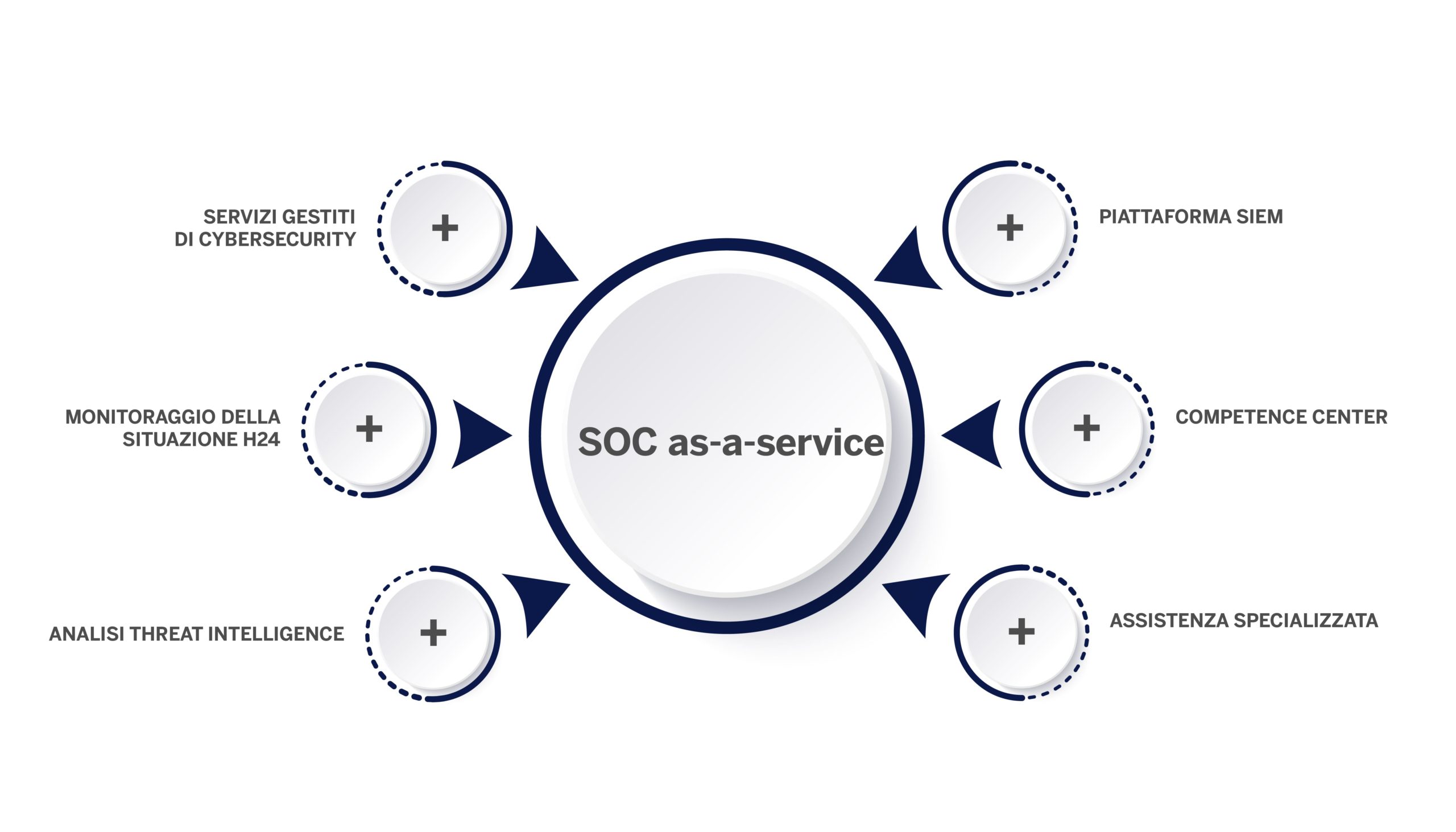 L'approccio as-a-service
Servizi gestiti di cybersecurity
Il fulcro dell'offerta di WIIT sul piano della cybersecurity ruota intorno ai Managed Security Services. Parliamo quindi di un portfolio di servizi gestiti in modalità remota da team specializzati.
Considerando che si tratta di una materia in continua evoluzione, la possibilità di accedere a strumenti preconfigurati rappresenta una garanzia per tutte le imprese il cui core business non è l'IT management. Grazie al cloud, inoltre, le piattaforme e le soluzioni si aggiornano e si evolvono senza che l'utente finale debba preoccuparsi di nulla.


Monitoraggio della
cyber security H24
Grazie alle competenze e alle professionalità di cui dispone il Gruppo, parte integrante della proposition di WIIT è costituita dai servizi di monitoraggio della cyber security aziendale: un faro puntato 24 ore su 24, sette giorni su sette, sugli eventi anomali generati da sistemi ed infrastrutture IT.
Analisi Threat Intelligence
I flussi di Threat intelligence consentono di analizzare gli input che provengono dal mondo esterno per comprendere meglio – e quindi prevenire – le dinamiche con cui si manifestano gli attacchi, a prescindere dal canale utilizzato.


La piattaforma SIEM
Con soluzioni Security Information and Event Management (SIEM) il SOCaas di WIIT accede a capacità di analisi, aggregazione e correlazione dei log ricevuti dalle sorgenti di dati. Tramite soluzioni SIEM innovative è possibile analizzare lo "user behaviour" e individuare comportamenti anomali in modo da attivare per tempo azioni di contrasto ai cyber attacchi.
Il servizio SOCaaS
Le minacce vengono intercettate da un'organizzazione caratterizzata da: Tier1, Tier 2 e Competence Center: il Tier 1 esegue un'analisi degli eventi anomali non ancora classificati come incidenti, li categorizza e invia le segnalazioni al Tier 2, che attiva, se necessarie, analisi di dettaglio decidendo le azioni da intraprendere. Il Competence Center dispone di competenze verticali sui servizi erogati e su soluzioni di sicurezza utilizzate o monitorate dal Security Operations Center.


Affidarsi a un'assistenza specializzata
Le aziende che scelgono i Security Managed Services offerti da WIIT possono inoltre contare su un servizio di assistenza altamente specializzato, in grado di affrontare e risolvere problematiche specifiche e sulle necessità distintive del cliente.
Il WIIT security index
Anche le attività di gestione degli strumenti di Plant & Industrial Cybersecurity si innestano sul WIIT Security Index, che comprende:
100

punti score complessivo
Competenze verticali per necessità specifiche
I competence center messi a disposizione da WIIT sono team con professionalità certificate che il gruppo ha costruito negli anni attraverso l'implementazione di progetti verticali:
ISO 22301 BUSINESS CONTINUITY MANAGEMENT
ISO 27001 INFORMATION SECURITY MANAGEMENT
ISAE 3402 QUALITY ASSURANCE ON CONTROL