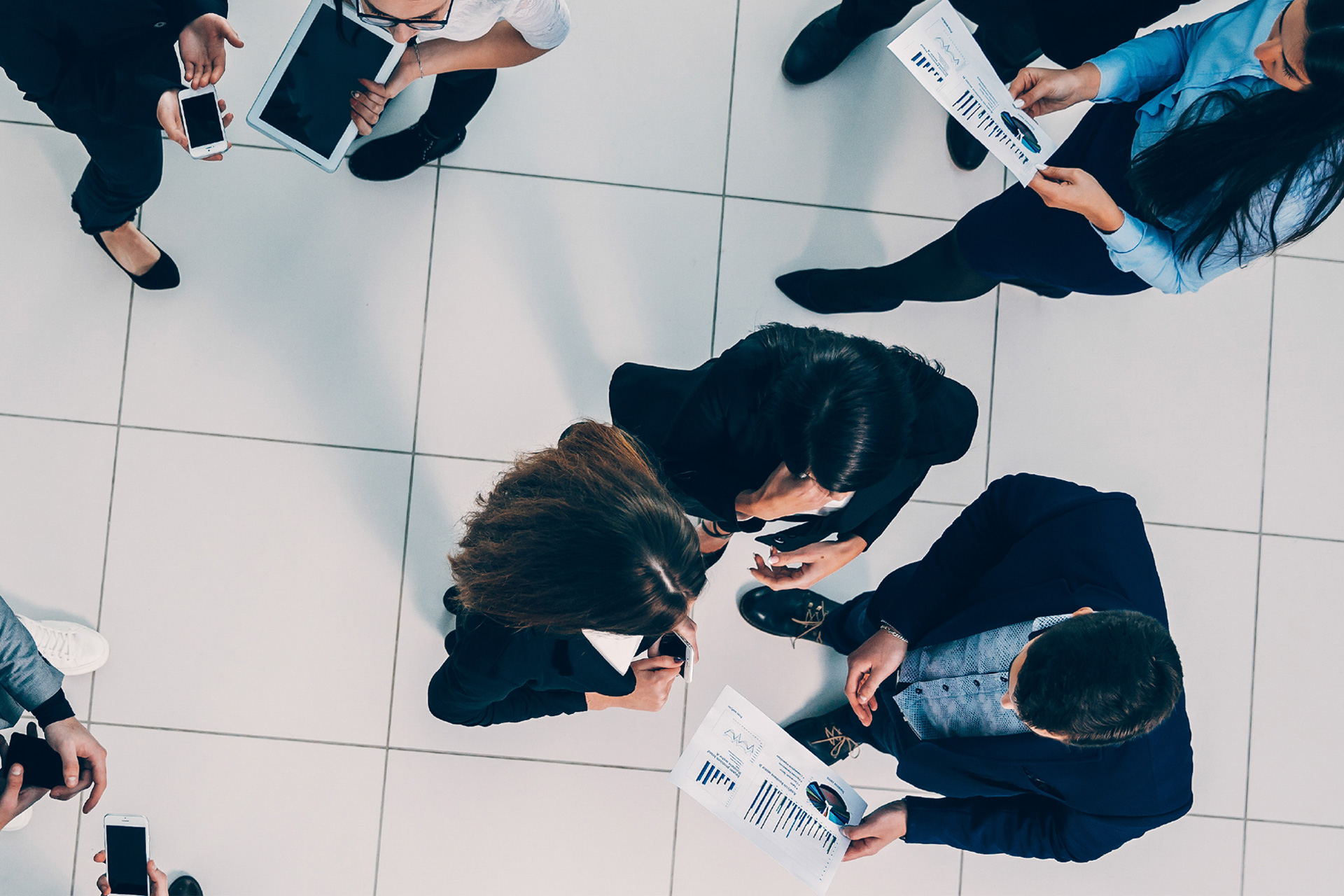 The strength of being a Group
We are leaders in Italy in the Cloud management of critical processes and thanks to our Cloud4Europe project, we are becoming leaders also in Germany: our ambition is to bring this model in all Europe.
We are reliable. We seek value in everything we do. We are oriented towards long-term goals: we do not get distracted by trends or easy achievements.
We build trusted relationships with clients through long-term win-win logic. We are humble when we make mistakes and listen to others' ideas, but we do not change our own so easily.
We integrate diverse personalities and skills around common goals. We are committed to continuous improvement and believe in "valuable" innovation.

"Our ambition is to become enablers of the sustainable transition by offering premium digital services that help revolutionize the way we live and work"
Alessandro Cozzi, CEO of WIIT
The European presence of the WIIT Group
Our Management
Headquarters
The headquarters of the WIIT Group are located in Milan at Via dei Mercanti 12, a stone's throw from the Duomo and Piazza Cordusio. The location is strategic due to its proximity to Piazza Affari and the main players and institutions in the world of finance.


Our Operations
Center
In the south of Milan, in Via Muzio Attendolo known as Sforza, is based the WIIT operational headquarters, the nerve centre of all operations and the heart of the two Tier IV Data Centres.
Our subsidiaries
Via Ercolano Salvi 12/18 – 00143 Rome
Piazza della Serenissima 20 – 31033 Castelfranco Veneto (TV)
Via delle Mondine 6/8 – 41012 Carpi (MO)
Via S. Pertini 7 – 50012 Bagno a Ripoli (Florence)
Viale Arnaldo Fusinato 8 – 36100 Vicenza
Via della Magnina 1 – 12020 Cuneo
With 7 Data Centers on campus and an attractive cloud, hosting and managed services offer, myLoc is based in Düsseldorf and was the first acquisition made by WIIT in Germany in 2020, thus formally kicking off the Cloud4Europe project.
myLoc managed IT AG – Am Gatherhof 44 – 40472 Düsseldorf


In WIIT since 2021, Mivitec is based in Munich and thus boasts a distinctive geographic positioning, as well as 3 data centers with which it offers recurring services derived from contracts to manage the infrastructure of medium-sized clients.
MIVITEC GmbH – Wamslerstr 4 – 81829 Monaco di Baviera
A cloud provider based in Stralsund, northern Germany, focused on managing critical environments such as e-commerce, equipped with its own data centers and with distinctive expertise in AWS, Kubernetes and SAP, Boreus has been with WIIT since the end of 2021.
Boreus GmbH – Zur Schwedenschanze 2 – 18435 Stralsund


GECKO, based in Rostock, focuses on the development of data management and analysis applications for large enterprises. It possesses important skills in the DevOps area and enriches the WIIT offer with complementary and functional competences for the digital transformation of its clients.
GECKO mbH – Deutsche-Med-Plat 2 – 18057 Rostock
With its strategic geographic positioning in the Frankfurt area and its own data centres, offering recurring private cloud and PaaS services in the tax & accounting industry, LANSOL represents the opening of the indirect channel in Germany for the WIIT Group.
LANSOL GmbH – Rheingönheimer Weg 13 – 67117 Limburgerhof