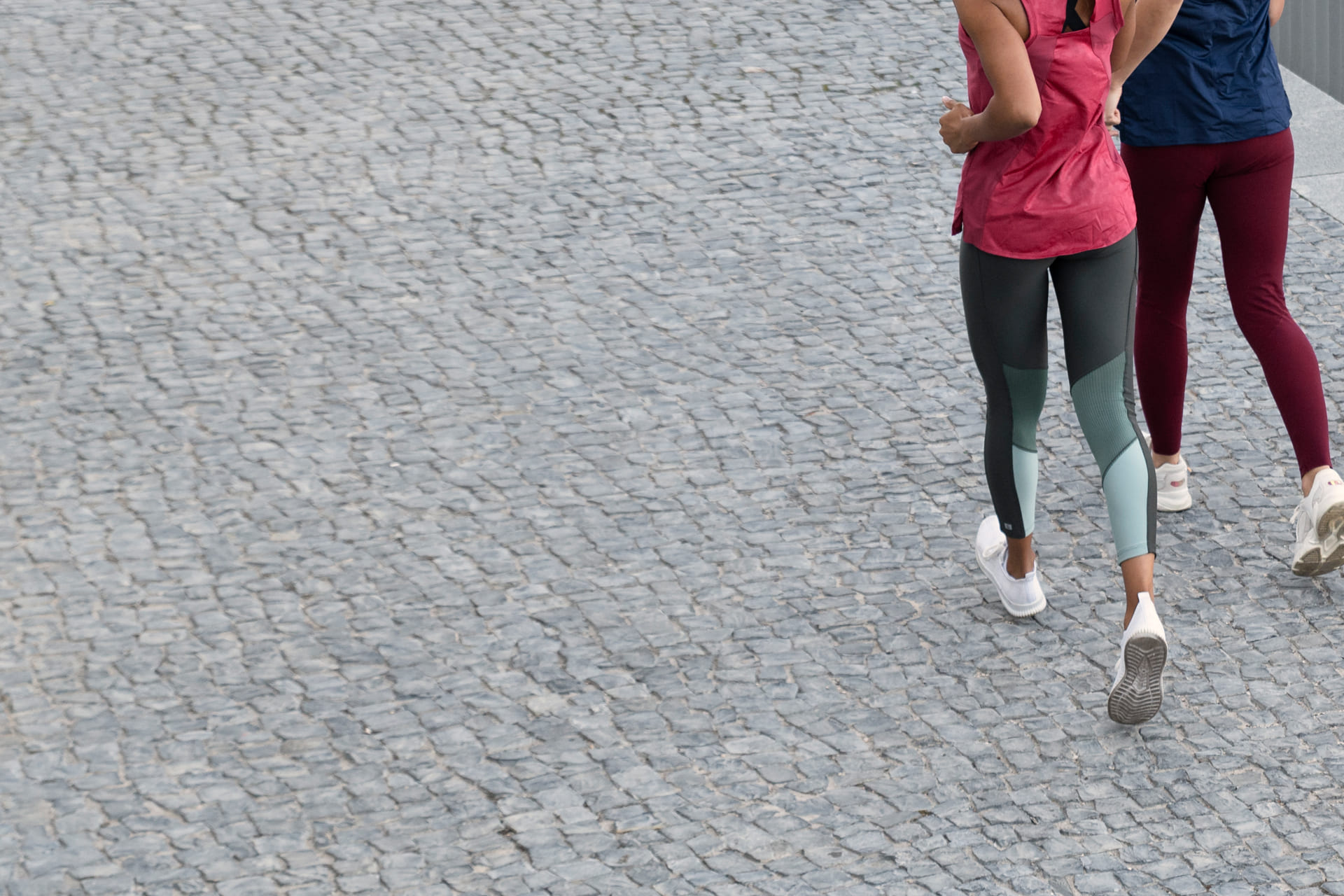 For digital businesses
Beyond the saving of data
Today, digitalized processes rely on technological infrastructures that allow each task to traverse one or more applications. In the simplest cases, it is possible to link a business continuity system to a single application. However, with the increasing complexity of digital businesses, this is happening less and less often.
This is why the information that is generated and processed by the various applications must be protected in a synchronized manner. It is not enough to simply save them: they must also be aligned with the last transaction recorded by the system.
Resilience and flexibility
The role of the Cloud provider
For a Cloud provider, offering assurance that processes are truly resilient essentially means complying with two key KPIs established with the client: the Recovery Point Objective (RPO), the point in time the client can tolerate data loss, and the Recovery Time Objective (RTO), the maximum time interval the client can tolerate to restore systems.
This requires technologies that are flexible and scalable enough to configure the two parameters as business requirements and performance increase.


A personalized approach
WIIT methodology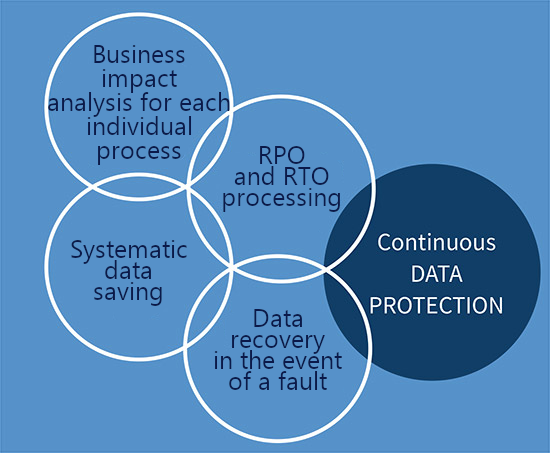 Redundant systems
Business continuity:
a geographical matter
When it comes to Continuous Data Protection and restoring systems after a fault, it is essential to have a physical Business Continuity and Disaster recovery site away from the facility where data normally resides.
The disasters that a company may face are not only of a technical and IT nature: from climatic events to political crises, passing through health emergencies, it is necessary to guarantee business continuity on sites geographically distant from the place where the criticality occurs.


Data Centre for Business Continuity
The data center of Castelfranco Veneto (Treviso) is the site of Disaster Recovery and Business Continuity of the WIIT infrastructures present in Milan.
It has multi-carrier Internet connectivity guaranteed through physical carriers in SDH Optical Fiber with double redundant ring, in copper SHDSL and radio link.
The WIIT
Security Index
To manage Business Continuity activities, client companies can also rely on the WIIT security index, which provides:
178 variables analyzed
5 levels of depth
25 weighted coefficients
100 points overall score
5 subscore per category


Vertical Skills
for specific needs
ISO 20000 IT MANAGEMENT
ISO 22301 BUSINESS CONTINUITY MANAGEMENT
ISO 27001 INFORMATION SECURITY MANAGEMENT
ISAE 3402 QUALITY ASSURANCE ON CONTROL