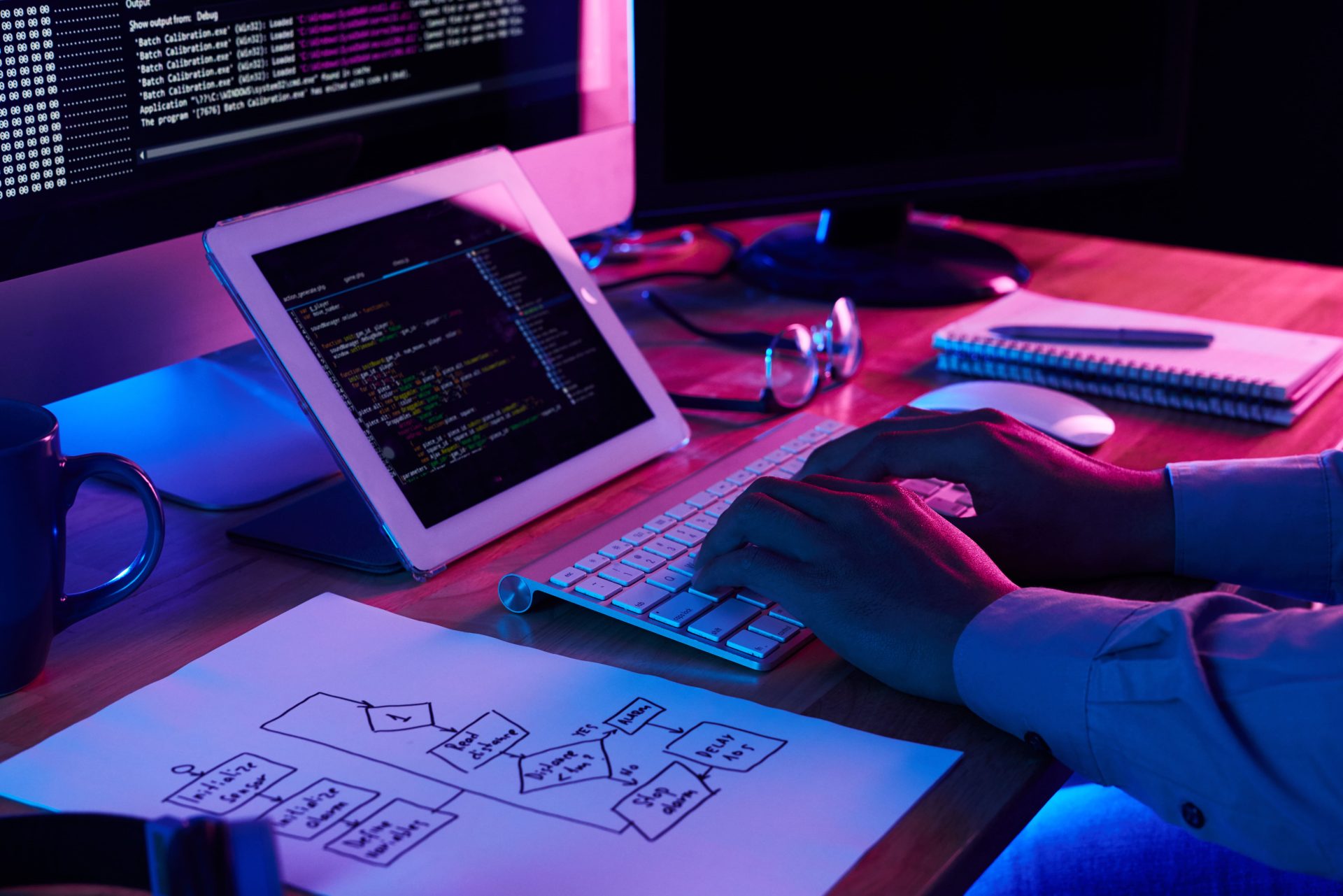 Mobile app
An unstoppable growth
Globally, the growth of Mobile APPs in 2021 was 54.37%, while that of desktop applications was equal to 43.15%*. This means that more and more users are now using APPs on Android and iOS systems to browse, get information, make purchases, submit claims and interact with brands. This is why WIIT integrates Mobile APPs into its platform along with all the other communication channels: electronic invoicing, paper, certified e-mail (PEC), fax, SMS, e-mail and web portals.
*Source: StatCounter

The WIIT development chain
WIIT does not juxtapose Mobile APPs with the other tools in its CCM suite, but it controls the entire WIIT Digital Platform development chain, as well as ongoing service delivery. In this way, the company has a single hub for all its communication flows available.
The advantages of Mobile APPs
Native uniformity with brand identity
Anywhere mobile customer access
Greater speed in customer-brand interaction
Document convergence in a single repository
Possibility of graphometric signature on mobile device
Integration with general correspondence protocols
The virtuous circuit triggered with Mobile APPs
Adding mobile APPs to the other channels usually used by organizations makes all inbound and outbound processes more fluid, saving time for both customers and employees and triggering a virtuous cycle of engagement of the former and satisfaction of the latter.
Why choose WIIT
Companies choose WIIT to activate an enabling technological model with which to encourage the engagement and participation of End Users in Business processes across multiple touchpoints.