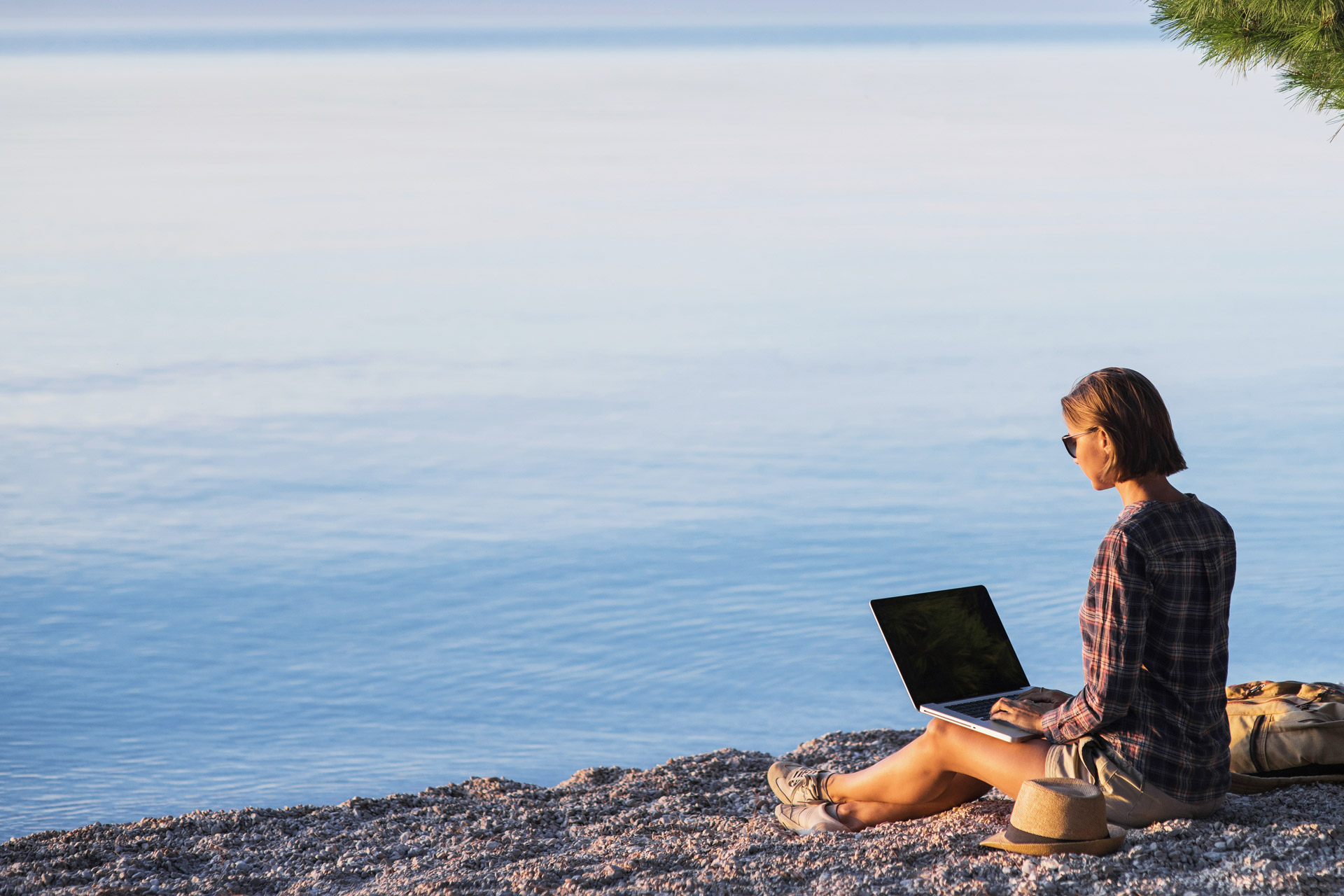 Virtual Workplace
A platform for hybrid work
Today more than ever, workplace virtualization is a priority for all companies that want to modernize their working model by making it agile, free from places and times, and based on the coexistence of physical and virtual experiences.
It is a momentous opportunity for companies to overhaul their working models, encourage resource engagement and participation, and get closer to their partners and customers. All enabled by technological platforms that simplify the transition and make the environment safe and productive.


Virtual Workplace
More engagement, less cost
The Virtual Workplace can have a profound impact on business.
Releasing the work model from spaces and schedules generates engagement, which translates into productivity, well-being and creativity. Enabling platforms break down silos, create a sense of belonging and bring the workforce closer together, fostering collaboration and sharing.
At the same time, companies reduce the occupancy of their environments by achieving direct savings and the ability to develop new business models on their spaces.
Virtual Workplace
Benefits
Why rely on WIIT
At WIIT, we accompany companies towards the adoption of new working models by governing all technological enabling through dedicated platforms, proprietary assets and an as-a-service paradigm. We provide them with a comprehensive platform of services with which to virtualize their work environment and make it collaborative.

Tailor-made approach
We enable the virtual workplace through customized services according to the company's goals, technological architecture and application fleet, in order to guarantee maximum productivity and security.
Certified proprietary assets
Virtual Workplace services leverage our certified assets, including a network of Tier IV data centres, to ensure maximum availability, reliability and business continuity.


Service model
We provide Virtual Workplace services with an as-a-service model that reduces investments in hardware and software, ensures maximum scalability and a cost always proportionate to the real needs of the company.
Integrated Security
Smart working multiplies security risks and excessively expands the attack surface. By integrating cybersecurity services into the model, we are able to ensure the protection of access, devices and data.