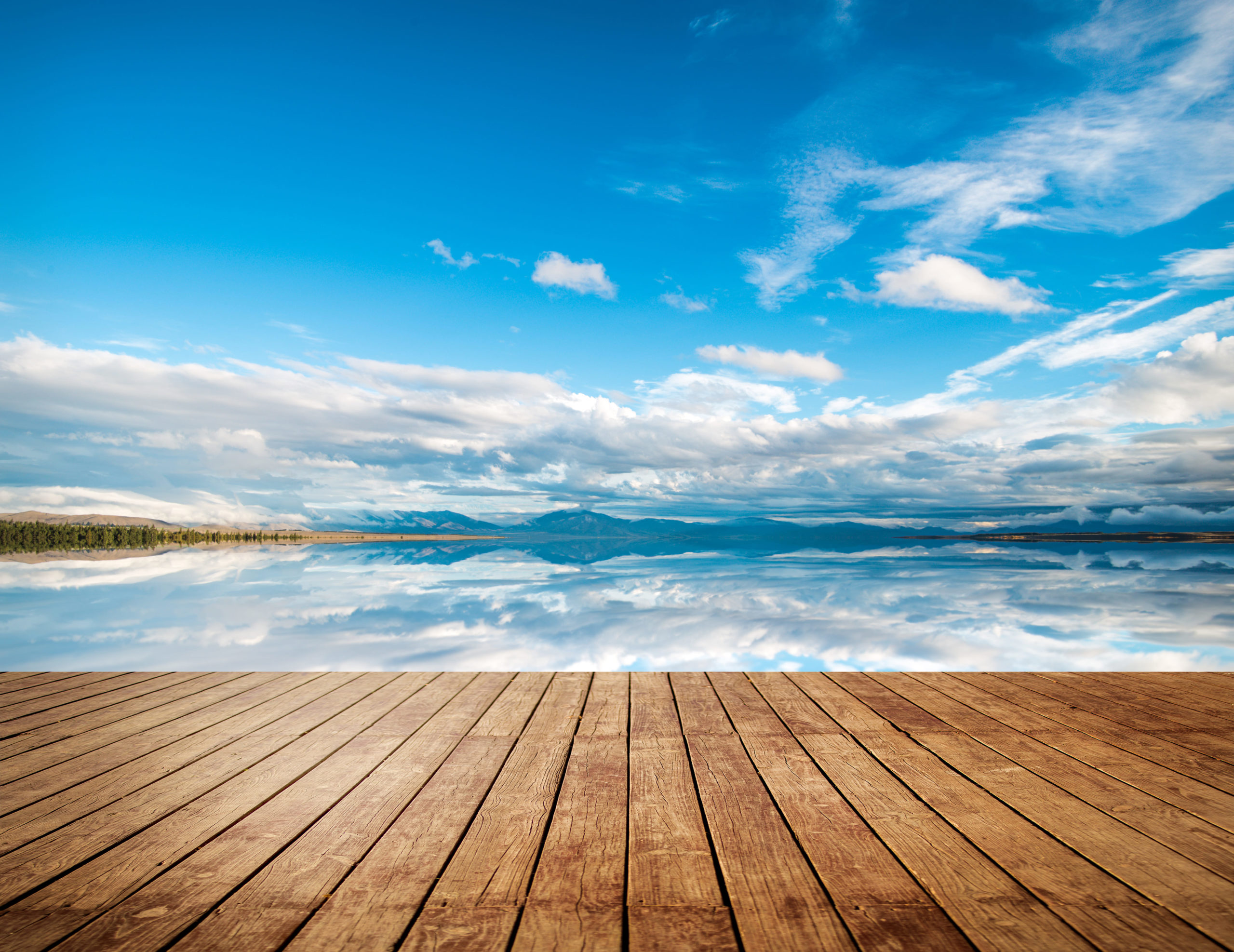 Cloud centrality
Reliability and customisation
WIIT provides Cloud Computing services with a multi-level approach, matured through twenty years of experience: combining the properties of significant technological assets, wide availability of internal skills and extreme flexibility and a strong focus on customer needs, the goal is to create reliable, customized and innovative solutions according to the Cloud Services model, leveraging its own technologies and assets in the IaaS infrastructure to provide application management services in PaaS and Hybrid models.


Development opportunities
Focus on security
WIIT's Cloud technologies and solutions comply with the increasingly stringent regulations on data protection, and their implementation may represent for many companies the opportunity to develop structured and effective Risk Governance and Business Continuity plans in step with the times.
WIIT's offer guarantees, regardless of the type of technology chosen, the maximum protection of data and information, preserving their availability, integrity and confidentiality in a native manner.
A complete offer
The tailor-made Cloud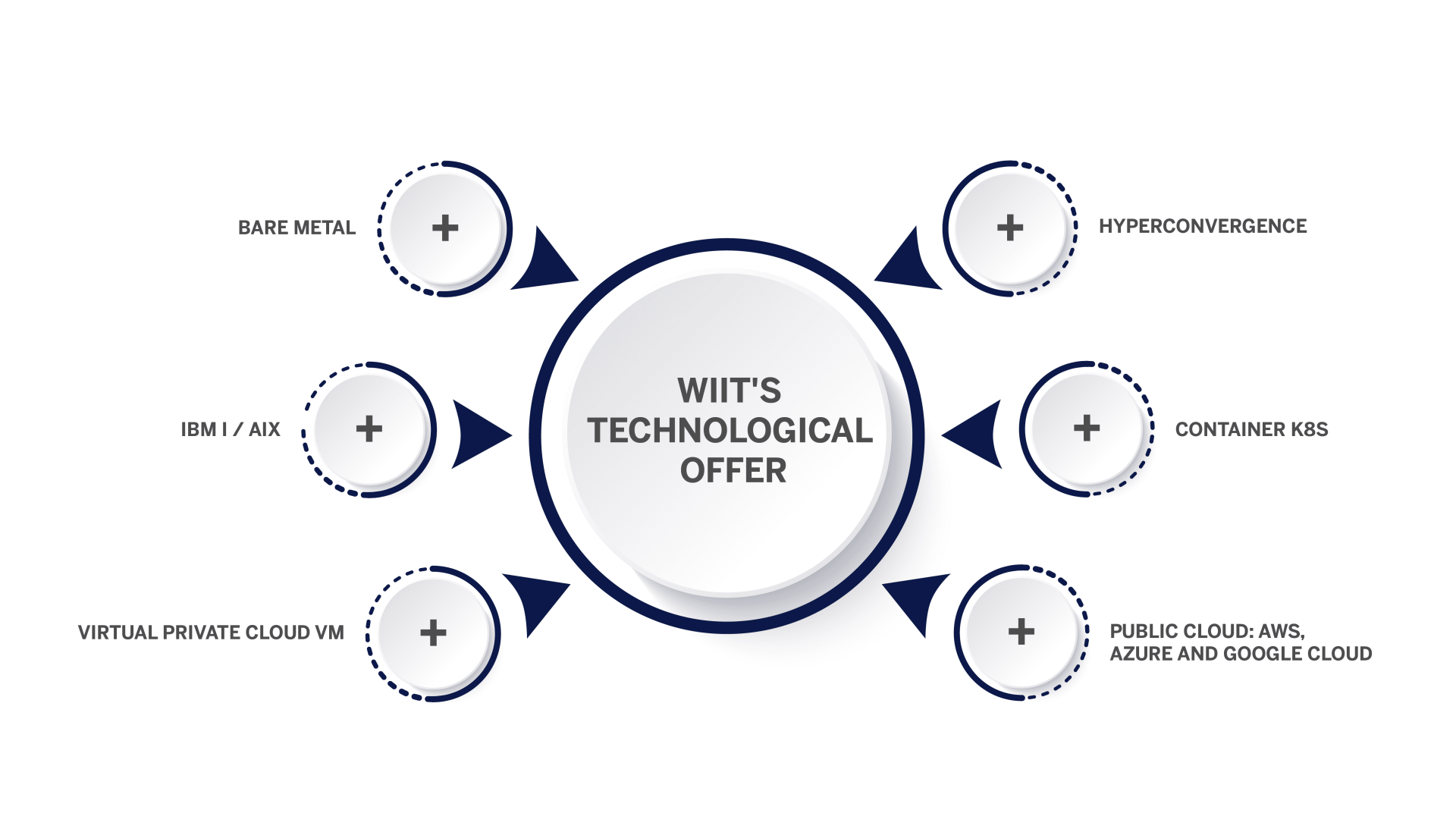 Password: Hybrid
The best of public and private
The most innovative approach to Cloud Computing is undoubtedly represented by the Hybrid Cloud, a perfect integration between Private and Public, and therefore able to combine data security, scalability of services, high performance, business continuity, ensuring a general optimization of business processes and cost control.
WIIT implements Hybrid Cloud models that allow us to complete our IT architecture with solutions and services capable of extending the potential of our systems, increasing their speed and possibility of action.
Bare metal
The Cloud service that WIIT dedicates to bare metal servers allows companies to take advantage of a physical machine not shared with other tenants, with no obligation to have a pre-installed hypervisor and with the possibility of obtaining an environment over which the end user has complete control.


IBM i / AIX
Naturally, WIIT's proposition cannot fail to include a complete range of solutions dedicated to the ecosystem created by IBM to exploit the machines managed by the AIX (Advanced Interactive eXecutive) operating system to their maximum potential.
Virtual Private Cloud (VM)
WIIT provides its customers with resources, assets and skills to implement multi-tenant virtual environments that are logically isolated, through which the business can enjoy the security, autonomy and flexibility guaranteed by this approach.


Hyperconvergence
WIIT is the ideal partner for those looking for software-defined IT infrastructures that converge storage, computing, and networking into a unified system to reduce data center management complexity and optimize IT investments.
Kubernetes
Even for those who rely on Kubernetes and on the advantages offered by the open source container orchestration platform, WIIT's offering is essential for correctly automating the processes involved in the deployment, management and scaling of containerized applications.


AWS, Azure and Google Cloud
Among the solutions that WIIT continues to optimize in order to guarantee the best use of the as-a-service approach, there are also those dedicated to the technologies that use the protagonists of the Public Cloud: AWS, Azure and Google Cloud.