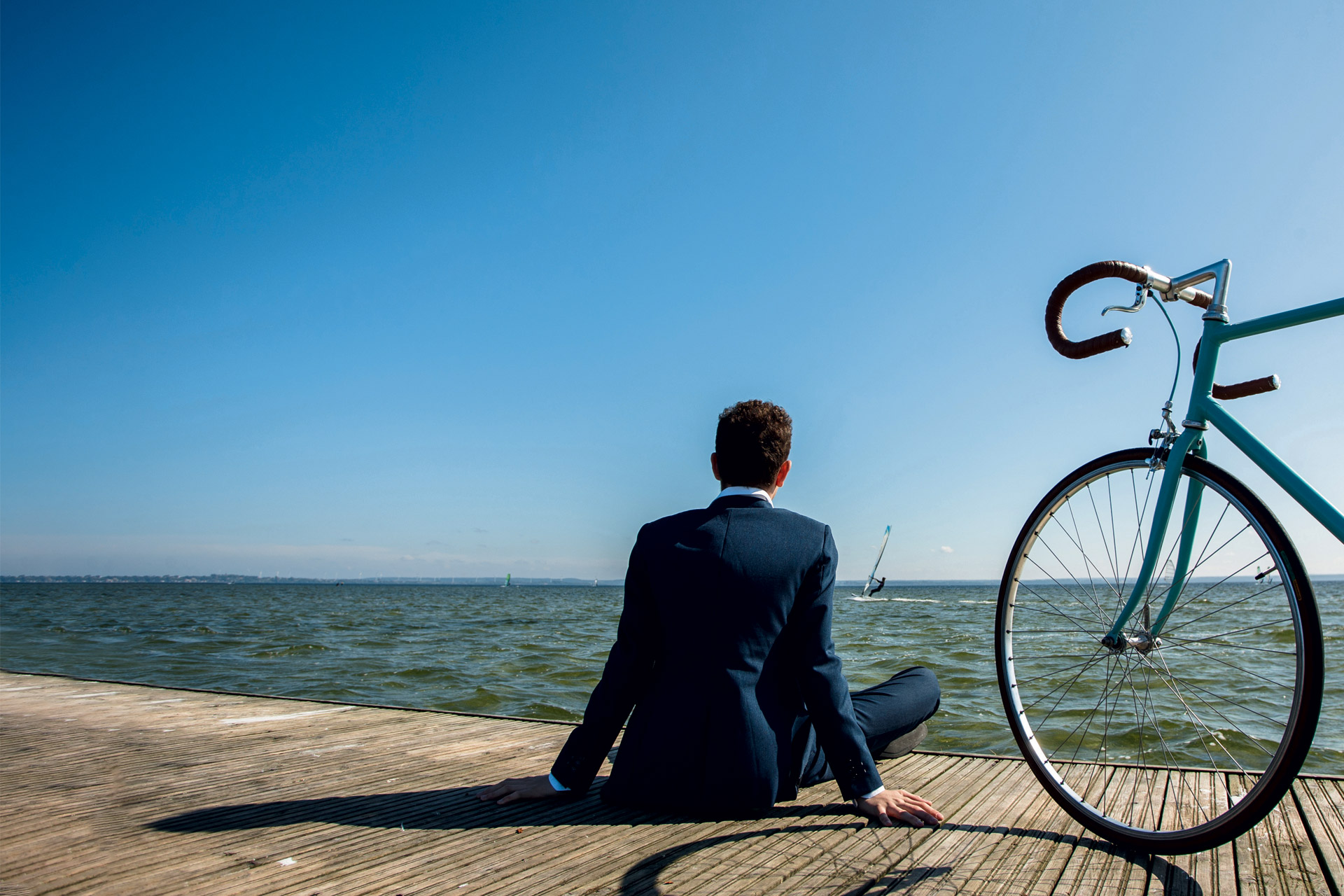 WIIT 4 Climate
The Scenario
The Cloud is the technology behind many of today's digital applications.
Enabling us to access mobile technology changes the way we relate to space and the way we live and work.
Through the Cloud we are helping our clients create more sustainable business models and save energy. We are the protagonists of a revolution that involves the whole world and changes the style with which we live spaces and relationships, the impacts of which will be seen in the long run also at environmental level.
WIIT 4 Climate
Achievements to 2022
We are committed to developing a sustainable Cloud by reducing our climate impact. With our technology solutions we help companies reduce their environmental externalities and develop new business models and services that are useful for the environment and mobility.
1.528

MWH PER YEAR SAVED BY CUSTOMERS THANKS TO WIIT CLOUD
100%

ENERGIA ELETTRICA ACQUISTATA IN ITALIA PRODOTTA DA FONTI RINNOVABILI
61.9

ANNUAL MWH PER PETABYTE: ENERGY INTENSITY OF WIIT'S DATA CENTRES
0.00256

TONNES OF CO2 PER PETABYTE PER YEAR: EMISSIONS INTENSITY OF THE PARENT COMPANY'S DATA CENTRES
105.70

TONNES OF CO2 ABSORBED WITH TREEDOM
WIIT 4 Climate
2030 Targets
In order to reduce its impact and become carbon neutral or positive, each organization can source its energy from renewable sources, or purchase green certificates, financially supporting companies that produce "green" energy. Reducing emissions is a challenge that requires awareness both inside and outside the company.
The commitment of WIIT in the ESG Plan is to reduce by 50% the energy consumption for the storage of its data centers, to have a corporate fleet composed of 70% electric or hybrid cars and to purchase 100% of energy produced from "green" sources. An equally important aspect will be to ensure a second life for at least 80% of the technological materials being replaced.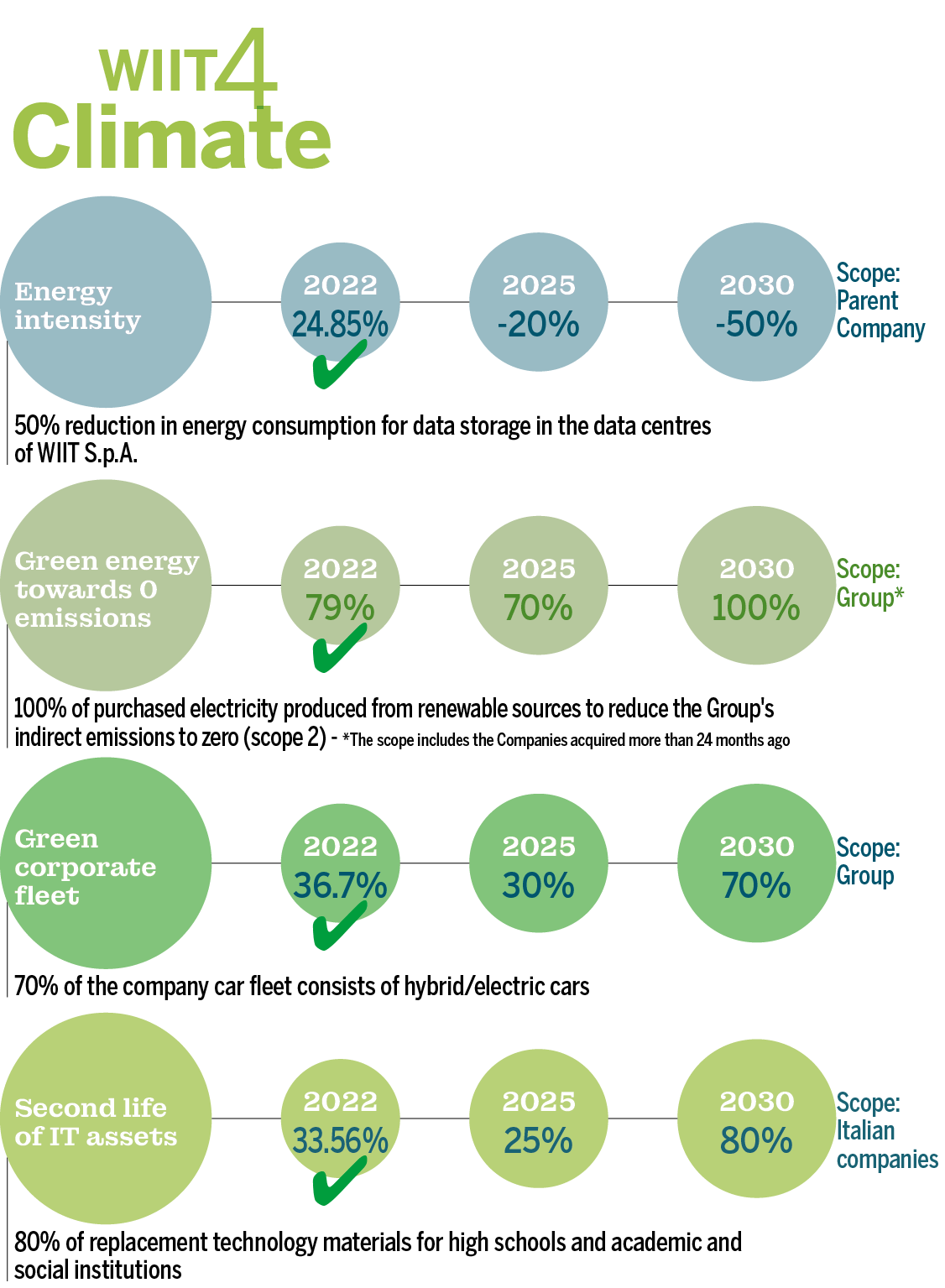 WIIT 4 Climate
Case studies
An example of how much the adoption of Cloud technologies for collaborative document management can impact is that of the Consorzio Nazionale Imballaggi (CONAI), an association that brings together about 800,000 companies that produce and use packaging.
CONAI managed each year a significant number of paper documents relating to over 300 suppliers and 130,000 members. Thanks to a completely cloud-based service designed and developed by WIIT, the Consortium has been able to reduce by over 90% the paper-based management of information and thus drastically cut down the "physical materialization" of these documents.
Discover WIIT's other Pillars of Sustainability

Sustainability Report
WIIT 4 Data
Data is the "new capital" and to protect it it is necessary to deploy increasingly sophisticated technological and organizational defenses. To support organizations we provide Data Resiliency and Cybersecurity to safeguard information systems.
Sustainability Report
WIIT 4 People
Technology doesn't produce results without the right skills. The success of a technology company is measured on the ability to attract the best talents, making them grow and growing with them. We invest in the growth of our people and that of our customers through a dedicated Academy.


Sustainability Report
WIIT 4 Innovation
WIIT's attention is focused on sustainability and innovation objectives that generate value by integrating them. We accompany companies by making every investment sustainable and profitable, providing tailor-made technological tools combined with the skills necessary for change.