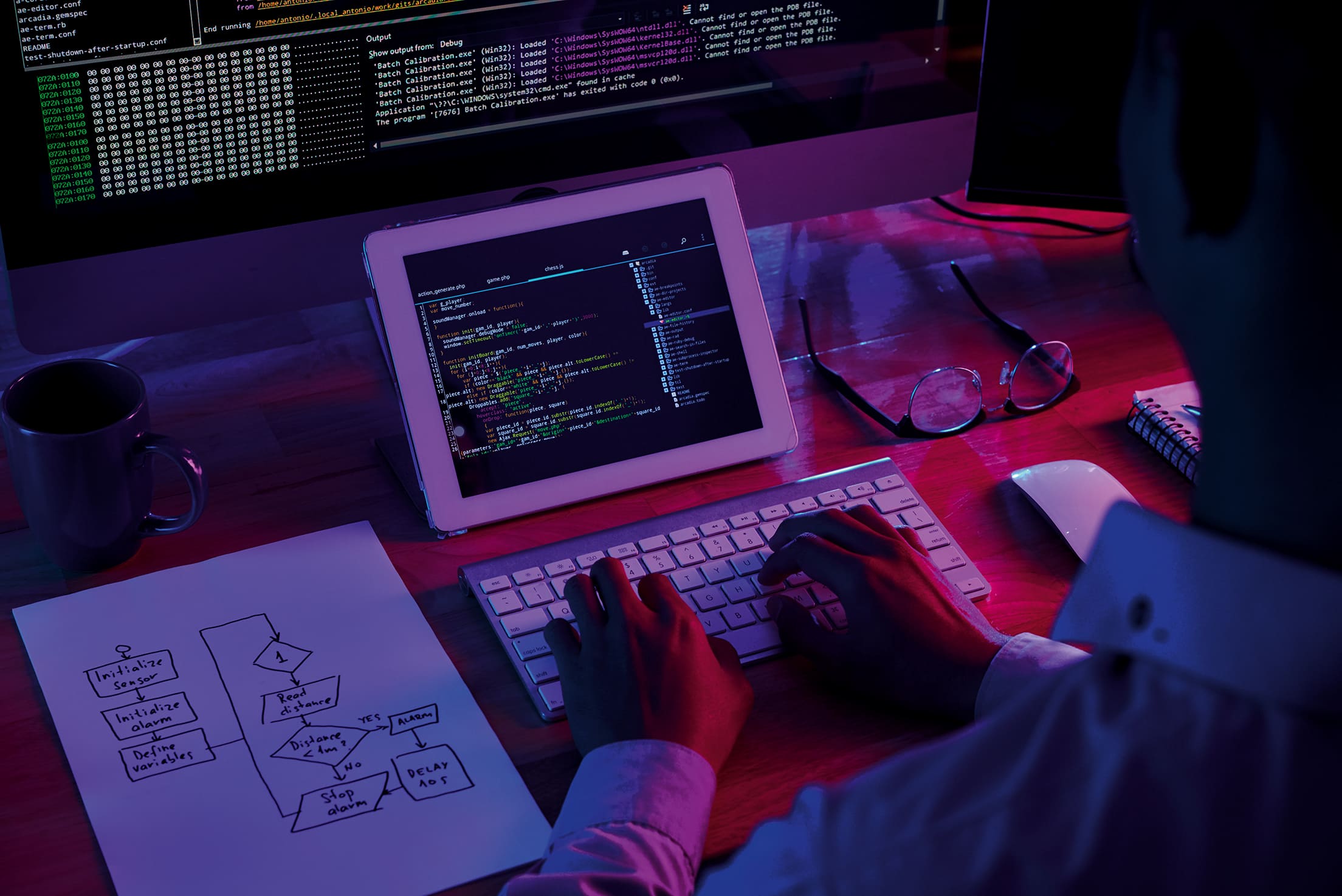 Application development
Innovative and customised software applications
IT requirements in companies today are more complex than ever. Companies have to deal with raised requirements of customers and partners. The IT department has to deal with a growing number of systems, channels and data sources. Existing software quickly becomes obsolete – especially if it was developed without consideration for a sustainable structure. The cooperation with WIIT is a partnership with experts in software development. We walk you through the complexity of your processes and develop applications that will get your company ahead over the long term.
Application modernisation
Overcome the limitations of legacy software
Based on decades of experience, our software and business consultants bring a fresh perspective to your business to help you find the best way to achieve your goals, identify hidden opportunities and uncover potential pitfalls.


Advantages for your business
Let's develop something great together
Developing new software and applications to support your organisation's business goals is a big challenge. For this, you need a partner who not only has the technical skills but also the industry know-how to develop a result-oriented solution. With our innovative development team, we have already helped many companies:
Raise competitive advantages
Cut costs
Revolutionise the industry
Increase agility
Lay the foundation for digital transformation
Know-how and expertise
Why is WIIT the ideal partner for the development of applications and software?
Our customers appreciate us for:
Extensive technological expertise. We have decades of experience in application and software development. With our industry know-how and our technology experts, we offer the perfect combination for your software project.
Our experienced, flexible team. Great work by qualified experts is at the heart of everything we do. Our team sees your upcoming project as an opportunity to help you realise your vision. We work closely with you to turn complex requirements into a competitive advantage.
Agile development processes. In every phase of a software development project, we proceed with a focus on results. Using an agile approach, we promise cost-effective and timely solutions for every client.


Application strategy & advisory
Start your software project with expert advice. We apply our proven processes and frameworks, and assess your goals and requirements in order to create a coherent strategy and roadmap. By aligning and optimising your resources, we help you build a business case for a new application and accelerate the entire project.
Custom application & software development
Our full-service offering covers the planning, designing and developing new applications for your business needs. We put together a team of experts who focus exclusively on your application for the duration of the project. Leave everything to us, from planning and development to testing and support.


Application modernisation
Not every business change requires a completely new software. We help you find our which applications are best suited for optimisation or modernisation to overcome the challenges of legacy systems and accelerate the digital transformation. Develop new functions with us to support your business goals and build interfaces that deliver rapid gains in value creation.
Cloud transformation & cloud-native development
We bring expertise in cloud technologies and processes to ensure a smooth, efficient cloud transformation and migration. We support you in the conception, re-design and development of cloud solutions and help you achieve the goals you have set while increasing elasticity, scalability and resilience at the same time.


Application maintenance & support
The project is not over once the roll-out is completed. We will become an extension of your team and support you with the skills that you need for your long-term venture. You will get access to smart technologies with the flexibility to scale up and down as your needs change over time.